quick coaching
5 Ways to Reset Your Golf Game When You're Not At Your Best
Nobody that plays the game is immune to one bad shot. Nobody that plays the game is immune to a series of bad shots, or a bad hole or two. Certainly not a 20-something handicap, or a 12 or a single-digit or even a world-class, top-ranked professional. What do we do when things start to go bad during a round? How do we preserve a round and keep it from being far worse than it has to be?
Find a Coach
Take the next step in your golf journey by connecting with a PGA Coach in your area.
Search Now
1. Stay Calm
I've been there...many, many times, when things are just going off the rails and no matter what I do, it doesn't seem as though I can ever get things back on track. A big part of this happening has to do with the expectations I have for what a "Good Round" looks like for me or what a "Good Shot" looks like. If I don't pull that "Good Shot" off, then my brain almost always goes into panic mode. Sometimes I can calm down and gather myself and other times, especially after a series of bad shots, it's tougher. When in panic mode, I get tense, start to hurry things up and my normal flow gets knocked off. Learning how to stay calm, mentally, will help the physical manifestations of this from taking over.
2. Stay Positive
A bad shot or two is inevitable and depending on your level of play, several bad shots are inevitable. If you can fight off those negative feelings, much like fighting the urge to lose your cool as mentioned above, you can stave off things from getting worse. It absolutely sounds much easier to do than it often is, but if you can learn to follow this pattern after a bad shot- Accept, breath, refocus, visualize a good shot, and think positive, then you are much, much more likely to hit a good shot after a bad one.
3. Stay Focused on One Shot at a Time
We all have those shots we remember at the end of a round that are the "What if'' scenarios...if only I hadn't missed those two tap ins, grabbing and hitting a wrong club, scuffing the green with our putter on a back-stroke, not backing off when that dog started barking on our backswing. In all these examples, a simple lack of focus can be to blame. Making sure you have a routine that you stick to is only part of this…being aware and focused during that process is what's most important...don't just do it to do it...make sure it has meaning.
4. Bit-Sized Golf
I've written about this before, and this is one of my all-time favorite strategies for playing good golf.

Play your round, whether it's a quick 9 or a full 18, by breaking it up into 3 hole segments. Within those 3-hole segments, pick a total score to strive for and forget about the cumulative "par" for those holes. For example, if you are looking to shoot 90, then you need to score an average of 15 every 3 holes. So, let's say the first three holes are a Par 5, Par 4 and Par 3 and you start off double bogey 7, bogey 5 and a par 3, you may be 3 over on the card but you are level par for your 15 per every three hole target.
5. Enjoy the Game
My last bit of advice is this...Have Fun! If you love golf, then why get mad when things start to get bad? It's a game and it's meant to be enjoyed...no matter what...so enjoy and have fun!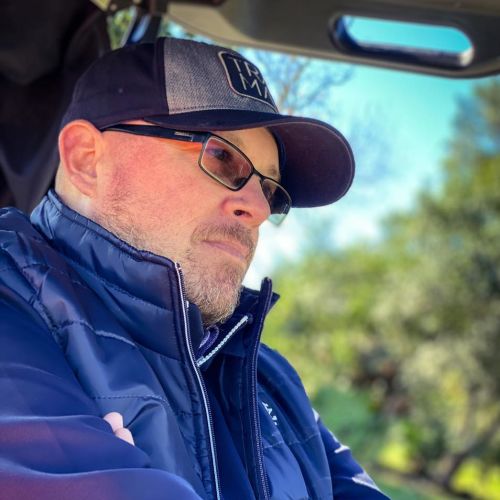 Brendon R. Elliott, PGA
Member
---
Executive Director/Founder
Sorrento, FL
Brendon Elliott is considered by his peers in the industry as one of the top youth golf coaches in the world. He is a multiple, local, state, regional, national and world award winning instructor with a focus on junior golfers ages 3-18. With numerous appearances on Golf Channel's Morning Drive, local TV, nationwide radio and countless publications, Elliott is one of the foremost experts in the youth golf arena. His Little Linksters 501c3 nonprofit is recognized as an example for introducing children as young as three to the game as well as how to help introduce youth with disabilities to our golf. Elliott has been recommended by industry titian's such as Nicklaus, Player, Floyd, Sorenstam, Speith and more. Among his numerous accolades, Elliott was named the PGA of America's 2017 PGA National Youth Player Development Award Winner in 2017.